#Digging The Dream
Corr Plant | 19th September 2018
Taking a look back at another one of my Earthmovers Magazine articles now and bringing it to life on the internet, with this feature on Hertfordshire based E. Corr Plant Hire.
Like many a young man before him Eugene Corr travelled across to England in the early 1960's for better work prospects and quickly established himself as a civil engineering contractor primarily engaged in putting up lamp posts.
As his workload increased he purchased his first digger which was a Massey Ferguson 50B backhoe loader and a Bedford TK tipper lorry. Current Managing Director Brendan Corr had his first encounter with the MF50B as a 7-year-old youngster when he accidently drove it through the neighbour's garden fence!
But being a plant obsessed young man Brendan went on to cut his teeth on the venerable and much-loved backhoe loader which had by then been joined by a second MF50B. Corr's big break came when they replied to an advert in the local paper which was encouraging firms to submit their hire rates for plant and machinery, without giving it a second thought they sent in their rates and as they say, the rest is history.
With a busy order book in front of them they purchased their very first 360 degree excavator, a second hand, British built 12 tonne class Priestman Mustang 108S which was a popular machine back in the day, but for some reason was often in the shadow of the Hymac's of those times. Brendan said, "All the stories you hear about these old girls are true, she could be a pig to drive and with the wear in the linkages of the levers you had to have the door open to use it properly, but it was this machine that was the catalyst for our business as we know it today".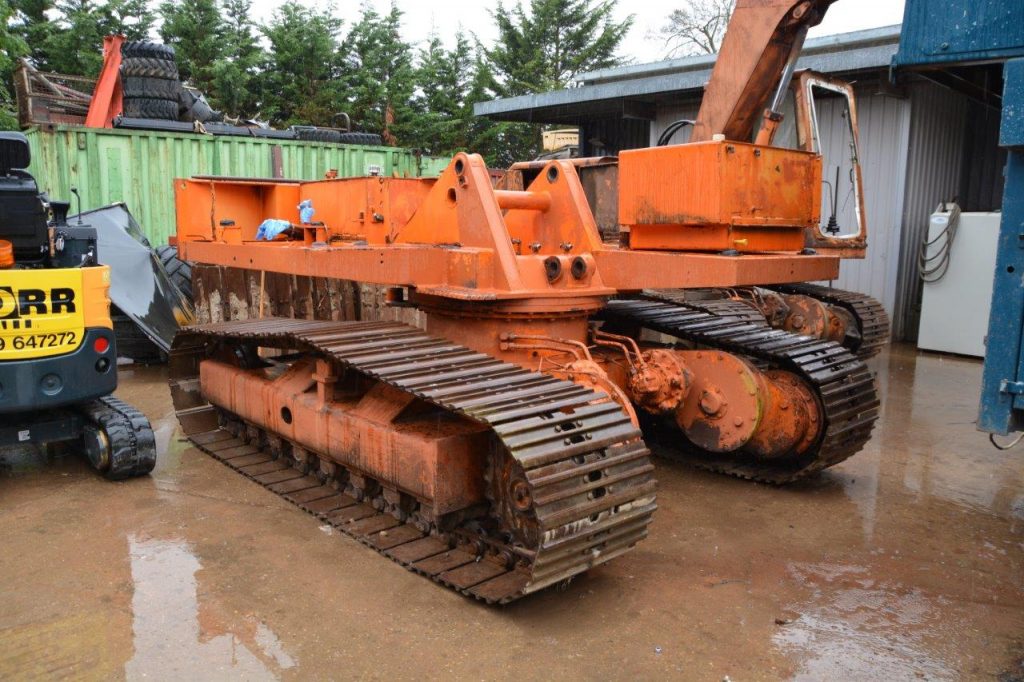 In fact, the old Priestman is so fondly remembered by the Corr family, that Brendan has purchased two old machines and a full restoration is being undertaken to make a showroom quality example for displaying at vintage events.
In 1986 the company moved on from the old Mustangs when they purchased a brand-new Hitachi UHO63 which was later joined by a larger UH073 model. Keeping a keen eye on machinery available at the time Brendan decided to get big into the Daewoo product and as a company Corr quickly embraced Korean technology.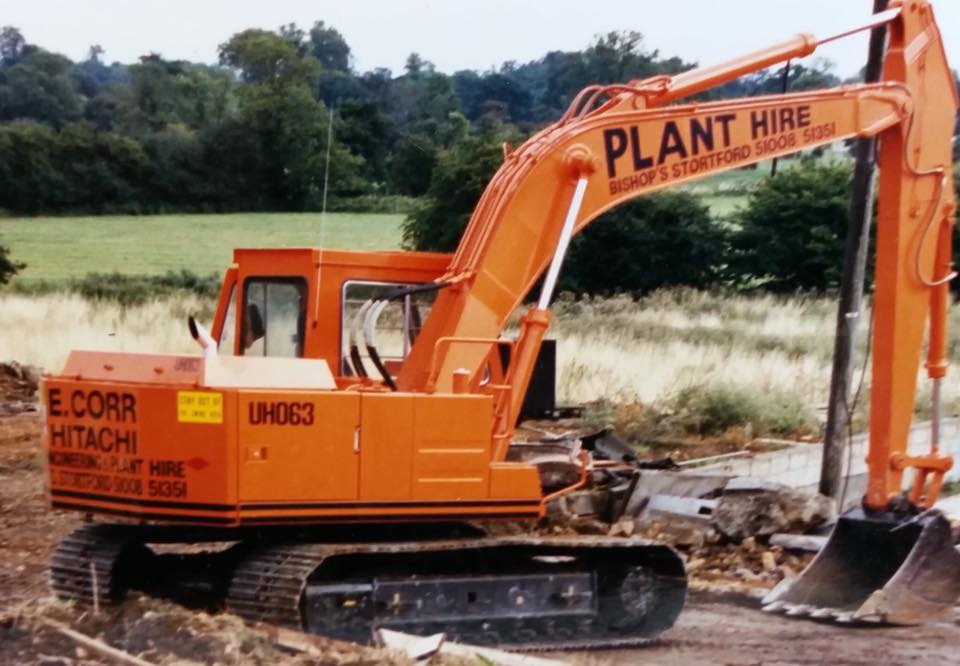 Photo: Courtesy of E. Corr Plant Hire Ltd.
They invested in a lot of Daewoo kit and worked closely with them over the coming years. Brendan himself won demonstration operator of the year during the 1993 edition of the SED Show for his work on the Daewoo stand during the 3-day event and went on to work on other projects with the Korean manufacturer including TV work.
The company went on to run a significant fleet of Daewoo machines, however following a dealership change to a company who were also running a hire fleet Brendan had a change of heart and started to explore his options.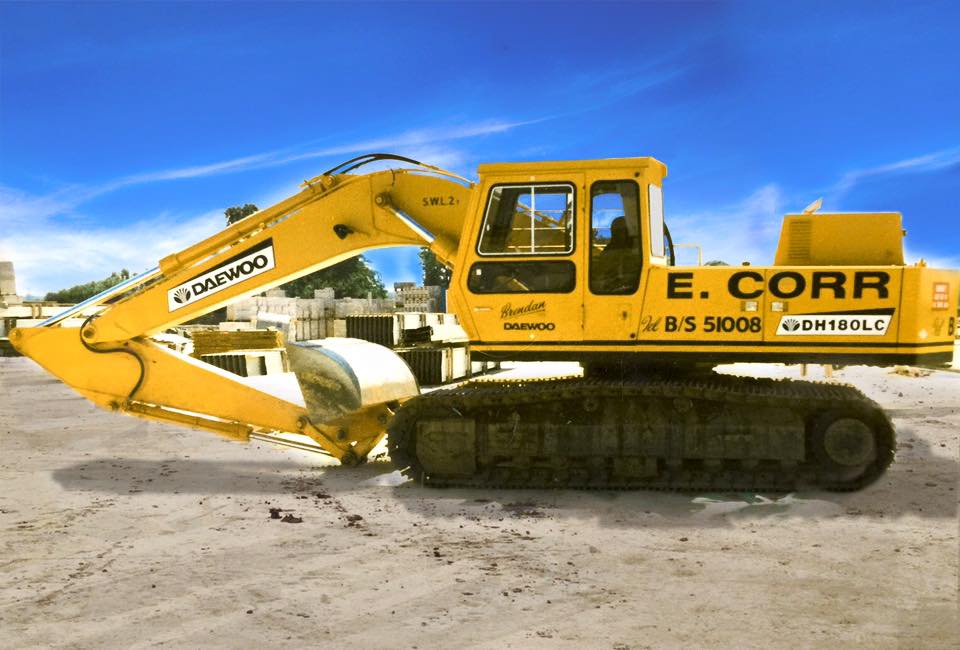 Read the full article https://www.earthmoversmagazine.co.uk/diggingthedream-with-e-corr-plant-hire/